TWO NEW COMMUNITY BASED HIV TESTING AND COUNSELING POINTS WERE OPENED UNDER THE PUBLIC ORGANIZATIONS IN TAJIKISTAN


On July 5, 2018 in Panjakent and on July 10, 2018 in the city of Khorough, ceremony of opening of the new HIV testing and counseling points have been opened under the public organizations "Buzurg" and "Volunteer".
Official ceremonies brought together 45 representatives of local government authorities of Panjakent district of the Sogd region and of the city of Khorough of Gorno-Badakhshan Autonomic Oblast, heads of the regional AIDS centers, reproductive health centers, narcological services, tuberculosis institutions, local public organizations, preventive program clients and mass media representatives.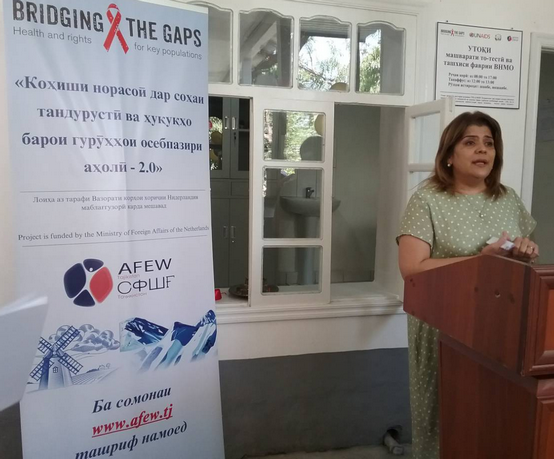 After official welcoming speeches from the representatives of the Khukumats and health services, the leaders of the public organizations "Buzurg" and "Volunteer" introduced partners to the processes of establishment HTC points, document registration system and preparing for provision of services to their clients.
Activities of the partners were conducted under the flagship of departments of health and social protection of population of the local government authorities and Republican AIDS Center under the MHSP RT.
The process of establishment and equipping of the HTC points, training of staff and launch of voluntary HIV testing and counseling under the public organizations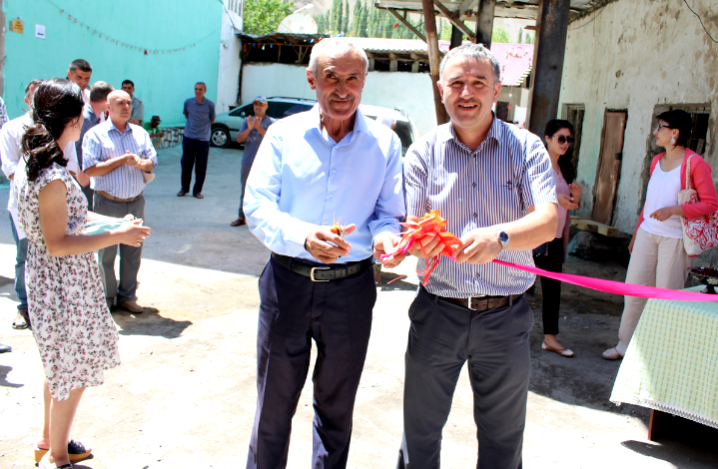 became possible due to the technical assistance provided by the UNAIDS Country Office in Tajikistan and the project "Bridging the Gaps: Health and Rights of key populations -2.0", funded by the Ministry of Foreign Affairs of the Netherlands.
Note: The Republican public organization "AFEW-Tajikistan" is the first public organization in Tajikistan to launch a voluntary counseling and rapid HIV testing service based on its representation in Bokhtar town of Khatlon region. Currently, with the support of the "AFEW-Tajikistan", 6 community based HIV testing and counseling points provide their services to key populations in Dushanbe, Bokhtar, Kulob, Khudjand, Panjakent and Khorough.
---